One of the newest trends in cosmetic procedures is microneedling – a minimally invasive treatment which improves the appearance of skin. It has taken the world by storm because of its unique approach to skin treatment, which is working together with the skin to improve it. So how does microneedling work and what are all the benefits of this treatment?
How it works
To understand how this procedure works, we first have to learn how our skin works. Simply: when the skin is hurt, our body releases extra collagen and elastin to help heal the wound and repair that area. Collagen and elastin are also what makes our skin tight and smooth naturally. What microneedling (also known as skin needling or dermal needling) does is use a tool with hundreds of microscopic needles to make tiny wounds on the skin, promoting the production of elastin and collagen, giving our skin a smooth appearance. It uses the skin's natural healing abilities to turn back the clock and make the skin look youthful.
Reversing skin aging
There is nothing unnatural about our skin getting old as we do: fine lines and wrinkles are all a part of it. But if you feel bothered by these, or if you are experiencing premature skin aging, microneedling can help restore the youthfulness to your skin. By tapping into the healing abilities of your skin, you will naturally produce the components your skin needs to smooth out the fine lines, reduce wrinkles and give your face an all-around lift. It is the polar opposite of injections and fillers, because it is a natural way to help the skin repair itself.
Reducing scars
If you are someone who suffers from acne that have left scars all over your face and body, or if you have deep stretch marks that are bothering you, you can use microneedling to soothe them down. While stretch marks can sometimes take quite a few treatments to get rid of, normal scarring of the skin shows improvement after the very first treatment. The one exception is keloid scars, since they are an irregular growth of skin tissue, and not something that can be improved by this method alone. The results from treating scars are quite amazing, and can significantly help boost your self-confidence.
Color changes
Some of the changes on our skin aren't in the texture: they're in the color. Hyperpigmentation, age spots and rosacea are all conditions that change the color of your skin. Microneedling can do wonders if you are suffering from any of these conditions, restoring a natural, even tone to your skin. These sometimes appear because of genetics, but they can also be caused by excess exposure to the sun, especially if you live in a very sunny place, like Australia, which could be why quality skin needling in Sydney and other sunny places is becoming increasingly popular. With hyperpigmentation and age spots, microneedling helps by shedding the top layer of the skin, without risking the loss of skin pigment.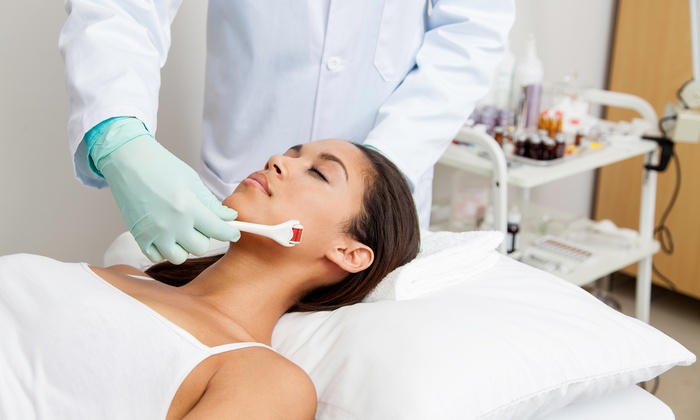 Acne
Perhaps the most helpful of all, treating acne with microneedling is a great option, especially when paired with healing products. Treatments that combine these two are extremely effective, because the microneedling allows the product to sink into the deeper layers of the skin and treat the condition from within. Make sure that you don't try treating your acne by microneedling at home, because you might only cause it to spread further, but rather visit a professional.
Minimally invasive and noninvasive treatments, especially those that work with the skin's natural abilities, are the future of dermal procedures, and microneedling is certainly a procedure of the future. These are just some of the benefits of the treatment, but you can visit a local clinic and ask what microneedling can do for you.