Spring is right on our doorstep and it's time we fully embrace it. The whole world is going to be in bloom, so why shouldn't you? Health and beauty always come from within, and we can't be our best selves if we're not fueling our bodies with the right foods. So whether you're trying to get in shape in time for summer or you just want to feel better, here are some nutritional changes that you should implement this spring.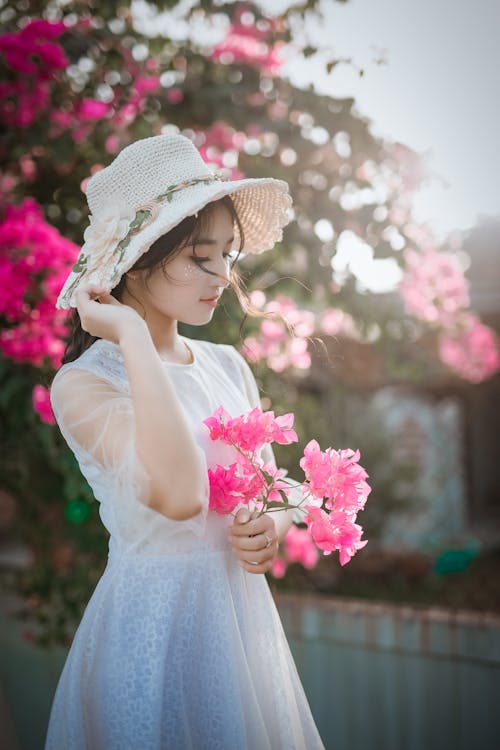 Fresh everything
During winter, it can be difficult to find fresh foods that aren't far too expensive or taste plastic, which means our fresh fruits and veggies intake goes down. You might be still getting your five a day through frozen vegetables or dried fruit, but fresh is always the better way. Not only do you get more nutritional value out of fresh ingredients, but it's the tastiest and easiest way to eat it. Replace the sides in your dish with fresh salads (yes, you can have multiple different salads per meal) and snack on bananas, carrot sticks, and berries. The best part is that you can eat more food when you're eating it fresh without feeling bloated or stuffed, so you can enjoy all the fresh flavors.
Check your stats
We might think that we're eating right, but you really can't know if you're missing something until you run a blood test and check your results. Is anything is out of place, talk to a nutritionist and see what you should change to sort it out. Nutrition doesn't have a one-size-fits-all solution, and you should make sure you're tailoring your diet to yourself. Remember that spring is a time of allergies and flues, so supplements might help you get your immune system up and ready to defend. If you're also turning up your workout schedule and your muscles are aching, you can use remedies like natural curcumin tablets to relieve some pain. Either way, remember that, while your body is best at absorbing nutrients from food, if you need a boost in a single nutrient, supplements can be a way to get that, without overeating on beets and kale.
Swap your proteins
Yes, yes, proteins are important to our functioning and overall well-being, but we're actually probably getting more of it than we need. If most of your protein comes from red meat and processed meat, you are getting a lot more of the bad stuff – cholesterol, fats, and additives – then you are protein. Nobody is saying you have to go vegan, but swapping out some of your meat for plant-based protein is a great move. It will get you eating more plants, it's better for the planet and you'll get all the protein you need. Tofu isn't the only option. Nuts can be a great protein snack and beans and lentils are amazing bases for all kinds of dishes. Not to mention, if you stop relying on meat for everything you're cooking, you will discover a lot more foods you might have never tried before. And when you do eat meat, stick to lean meats like chicken breast and rabbit.
Cut out processed carbs
Carbs aren't the enemy. We need carbohydrates in our diet to help us live, as they are the easiest way for our body to get energy. However, there's a big difference between eating whole grain cereal for breakfast and eating a chocolate bar – even though they are both carbs. You want all of your carbs to come from whole, minimally processed ingredients: brown rice, raw sugar, whole grain bread, and tortillas, etc. These are complex carbs and they take longer to digest, meaning you'll feel full for longer. On the other hand, most processed foods are made with simple carbs, most notably sugar, which gives you a quick burst of energy and then lets you down quite violently, making you crave it again.
Remember that you should never restrain yourself from eating whole groups of food, just because you read that they're "bad". Focus on having a balanced diet with lots of different food groups, fresh produce, and enough liquids, and you'll be on your way to a healthier lifestyle in no time. It's easier to do it in a team, so try and get the whole household involved in changing habits for the better.