Australia, the dream vacation land. The incredible vistas, Bondi Beach (or any beach, really), 240 sunny days on average – what country could be more tempting for a full-blown summer vacation? Of course, Australia is more than beaches and surfing. There are sights to take your breath away, fashion lessons to learn, amazing food to try and incredible music to listen to. So, while you take the time to create your Australian summer bucket list, which can include swimming with dolphins, kayaking, and numerous music festivals, we're going to go ahead and comprise a list of things that simply have to find a home in your suitcase for this once-in-a-lifetime adventure, so stay tuned, you don't want to miss an item.
Go big
Aussie girls are famous for mixing styles and generally being very nonchalant when it comes to fashion – they dance to the beat of their own drum. However, the one thing they do take seriously is swimwear. Given the number of beach days they're blessed with, this comes as no surprise, but that means you have to step up your game in this department as well. Make sure you're well-equipped with every style from the bikini and sporty one-piece to crotchet and retro swimsuits. Go for polka dots, floral pastels, neutrals, boho prints, stripes; the more stylish, the better.
The inevitable
As said, an Aussie girl is pretty chill when it comes to her wardrobe, which is why she won't shy away from just putting on a pair of stylish shorts once she's done with the beach and head straight to lunch or even dinner. The perfect thing about this garment is that it can look polished or totally casual, depending on how you style it, so make sure to scout for the perfect pair of denim shorts for your body type online; with such a wide selection, you are bound to find your go-to pair.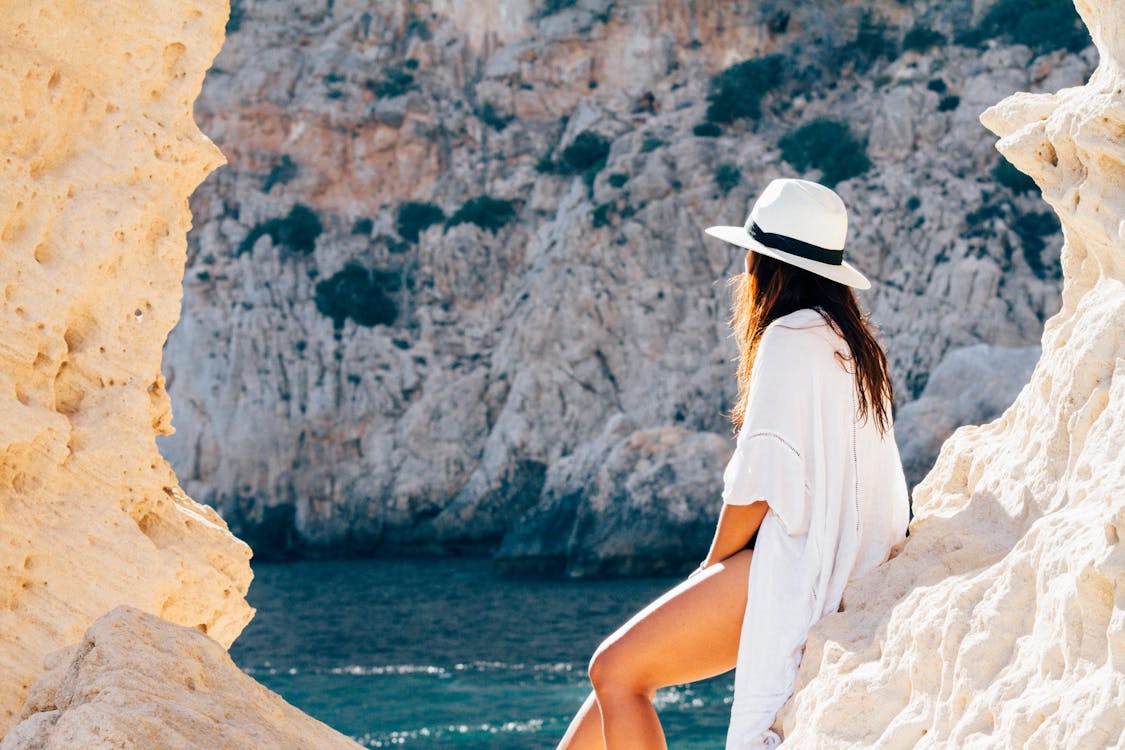 Never be caught without
The one thing Australians are incredibly diligent about is sun protection. Therefore, a broad spectrum of SPF moisturizers and body lotions is not something you want to be caught without. Speaking of protection, did you know that Australia is one of the rare countries that actually have a standard for sunglasses? So, aside from choosing among some of the most stylish frames of the season, you're best advised to pick the lenses from their stated 3 and 4 categories, to provide your eyes with the ultimate protection from the UV rays. Straw hats and head wraps, of course, belong in this category as well, so think of these as your style meets safety trinity.
What about the underwear?
Depending on your activity choices, you could end up needing up to many different pairs of underwear. If you can't imagine a vacation without sweating (and summer in Australia gets hot a lot), you might want to find a quality pair of briefs and some good women's socks made of good breathable fabrics. Finally, as relaxed as they are, Aussie girls do know when it's time to polish up, and they're not afraid of getting their glam on when it's time to party. So, make sure you get the most extravagant and chic g-string underneath your party dress, because the nightlife scene is something you don't want to miss, or be devoid of the glam while at it.
Speaking of parties
You want to keep it glam but also on the breezy side, which is why the ultimate must-have dress simply has to be a slip dress, preferably with a high slit. It can be a sequin, boho or a simple satin in a killer hue that makes you pop, but make sure you find the perfect one and tuck it in safely in the suitcase.
Bonus: don't forget about crop tops, crochet tops and simple tees as you'll need these. Kaftans and kimonos are optional but preferred, especially as resort wear, and make sure you pack a nice and cozy sweater, because there are times when the gorgeous continent can surprise you with a sudden chill. Have a stylish holiday and take plenty of photos.